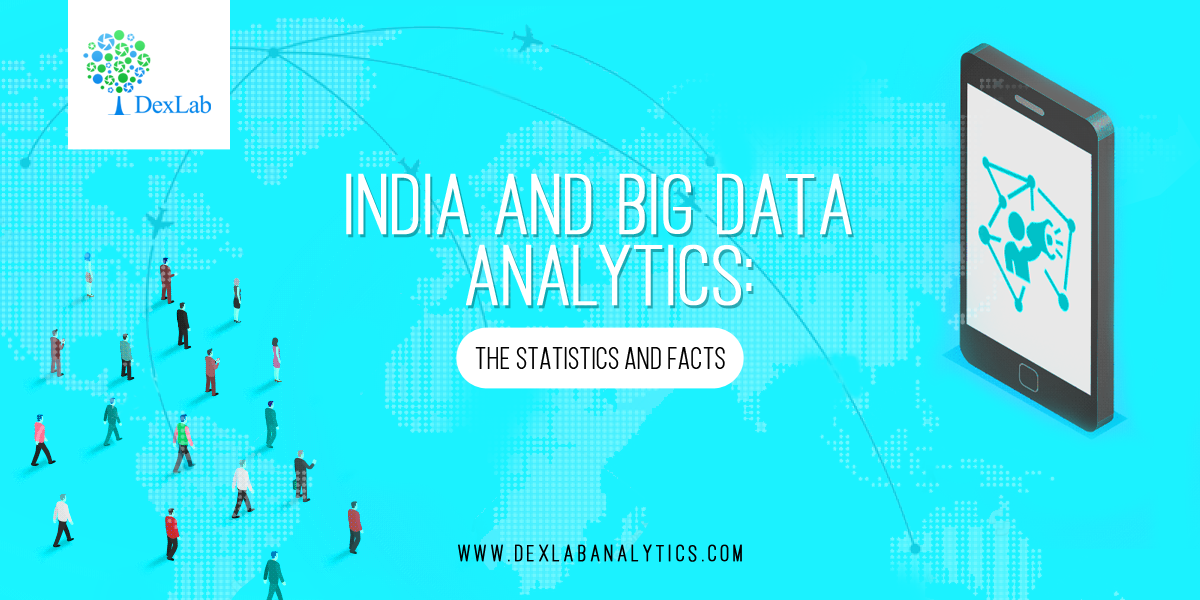 Data science, big data and analytics industry in India is expected to experience 8X growth hitting $16 billion by 2025 from the current $2 billion, experts say. Out of the terrific annual inflow to the analytics industry, nearly 11% can be ascribed to advanced analytics, data science and predictive analytics and a substantial 11% to big data.
In the next seven years, the Indian analytics industry will expand its horizons further and demand more analytics professionals to join the data bandwagon. Separately, the BI and analytics software market revenue in India will touch Rs 1980 crore in 2018, increasing at a rate of 18% per year. As a result, Indian companies and organizations are shifting their focus from traditional data reporting to augmented analytics tools that will not only enhance the process of data preparation and evaluation but will help predict the future outcomes, successfully.

Trends in Analytics
Several sectors across the Indian industry of companies and startups have started embracing data analytics – no wonder, the data analytics landscape in India is growing rapidly, so is the revenue generation.
Contemporary, architecture-oriented data analytics tools are the order of the day. Rightfully so, the companies and budding startups are replacing tactical and traditional data analytics programs for more strategic approaches. The current breed of fast followers is even seeking hefty investments in advanced analytical solutions powered by AI, ML and Deep Learning. It would lessen the time taken to market and sharpen analytics offerings. Focused data management is bringing forth a rapid shift to the hybrid and cloud data management scenario – through iPaaS (Integration Platform as a Service) tools. Data lakes and hubs are also emerging here and there. They are in demand for ingesting and administering multi-structured data. Nevertheless, a lack of talent pool will cost the industry immensely. It can be a major deterring factor towards their seamless adoption.
It's about time to be data-smart with an excellent data analyst certification from the experts. Headquartered in Delhi, DexLab Analytics is one of the prime data analyst training institutes that will help you stay ahead of the curve, especially data curve!
Statistics of Data Analysis
Geographically speaking, more than 64% of revenue generated from data analytics in India comes from the USA. We are a leading exporter of data analytics to the US, taking figures to as high as $1.7 billion. In the FY18 alone, the revenue generation from the US has increased by 45%. Next, ranks the UK with 9.6% revenue generation. Technically, analytics revenue generation in India has almost doubled from last year – in terms of countries Poland, UAE, New Zealand, Belgium, Romania & Spain. Furthermore, Indian analytics firms are not left far behind in the data game – they contribute 4.7% of analytics revenues to Indian analytics market.
Well, it seems India is doing pretty good in terms of adopting cutting data analytics technology and reaping fetching benefits. If interested in data analytics, don't stay behind. Reach us at DexLab Analytics and throw your queries right away.
Interested in a career in Data Analyst?

To learn more about Data Analyst with Advanced excel course – Enrol Now.
To learn more about Data Analyst with R Course – Enrol Now.
To learn more about Big Data Course – Enrol Now.

To learn more about Machine Learning Using Python and Spark – Enrol Now.
To learn more about Data Analyst with SAS Course – Enrol Now.
To learn more about Data Analyst with Apache Spark Course – Enrol Now.
To learn more about Data Analyst with Market Risk Analytics and Modelling Course – Enrol Now.