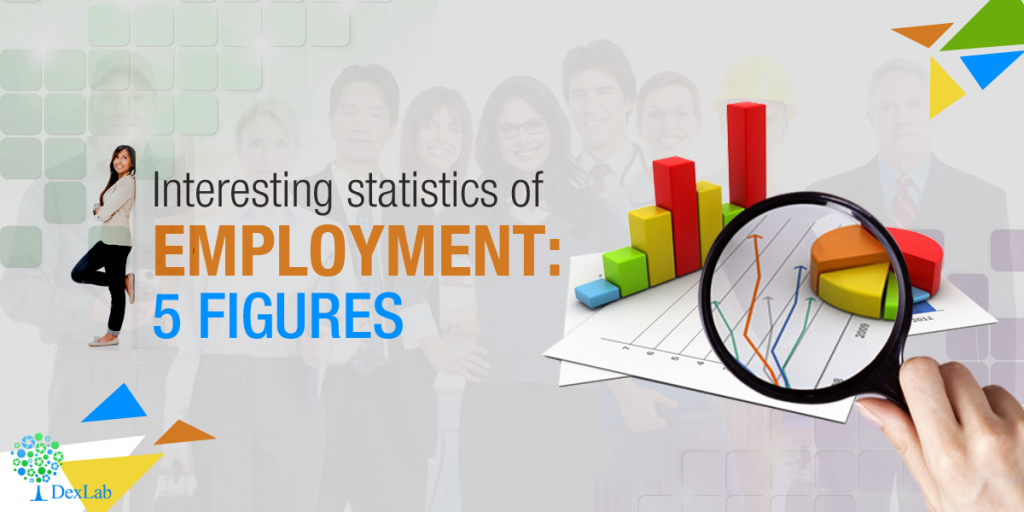 It is a common sight to see the old and young talking about the job market that is going through a slump, regardless of the time or the economic conditions of the country; this picture usually is accompanied with some "cutting chai" at tea stalls on busy streets or cool cafes at the malls with the slurp of espresso with a tiny straw where the average upper-middle class youth talk about their first-world dreams while breathing progressive third-world air.
But is that really always the case? Data management or statistical analysis as we have established several times before, is sending the job market into hyper-drive, attracting millions of MNCs into the Indian soil and populating the job search portals with millions of opportunities in data.  But dare we only make statements, we are statisticians and we know that numbers do speak louder than simple statements.
So, in keeping with our love for figures and facts backed by data, DexLab Analytics has compiled a list of interesting statistics about the job market and the process of hiring.
#1 Each and every major corporate job position attracts a minimum of 250 applications!
Out of all these applications only 4 to 6 resumes get shortlisted and are called for interviews. Out of these 4 to 6 people only 1 lucky candidate is selected.
#2 Every job seeker takes into account 5 factors before accepting the position at a firm.
They are –
The company culture, values and overall work environment

Distance, ease of commute, location

Prospects of maintaining work/life balance

Growth prospects in career and

Pay package and compensation.
#3 Almost 94 percent of sales personnel revealed that base salary is the most important determining factor in the compensation package for them.
But 62 percent of sales personnel say that commission is the most important element.
#4 Out of 3 employees at least 2 say that most employers do not do or do not know how to use social media platforms for promoting job openings.
And 3 out of 4 employees also believe that most companies and employers do not know how to promote their brand on social media networks as well.
#5 Social media platforms are used to search for jobs by 79 percent of jobseekers.
This figure rises to 86 percent for younger job seekers who are in their initial 10 years of job search.
To learn more about statistical analysis and for Data analyst certification in Gurgaon drop by our website at DexLab Analytics.
Interested in a career in Data Analyst?

To learn more about Data Analyst with Advanced excel course – Enrol Now.
To learn more about Data Analyst with R Course – Enrol Now.
To learn more about Big Data Course – Enrol Now.

To learn more about Machine Learning Using Python and Spark – Enrol Now.
To learn more about Data Analyst with SAS Course – Enrol Now.
To learn more about Data Analyst with Apache Spark Course – Enrol Now.
To learn more about Data Analyst with Market Risk Analytics and Modelling Course – Enrol Now.