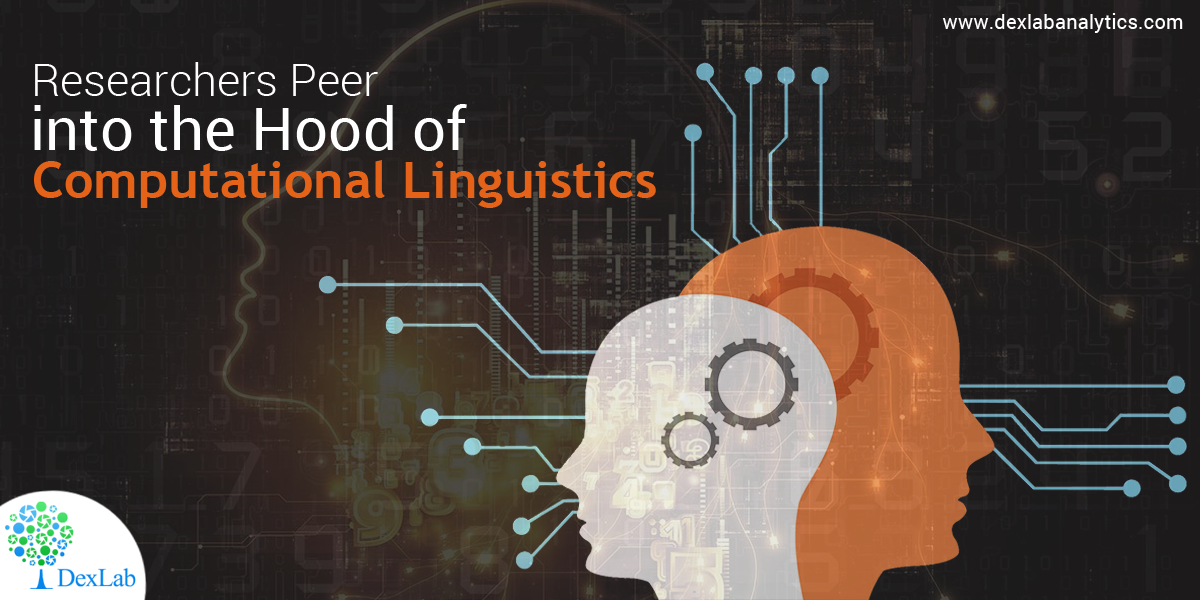 To start, give a look at these two sentences:
"This house is in a detestable location."
"This detestable house is in this location."
Well, these two sentences have virtually similar words, but owing to their structure, they exude entirely two different meanings. Understanding the true meaning of the sentences just by having a look at the words was something only reserved for the human intelligence, until now. Breakthroughs in Natural Language Processing (NLP), also known as computational linguistics have blazed a trail in this domain, which was once dominated by humans.

What do you mean by computational linguistics?
It is referred as the ability for a robust computing engine to extract information and read thoroughly a document, or grasp the underlying knowledge a linguistic structure wants to deliver. This role is similar to what humans do, like reading a PDF, or going through a Microsoft Word document or taking a look at the webpage and suck in the information they require – but this time on a larger scale and at a lightning fast speed.
Computational linguistics stretches the applicability of NLP to boost operational, performance and risk decisions.
How does this potent technology works in real life?
In the world of commercial lending, banks need to understand and control the risks related to a large number of small and medium size businesses based on their financial conditions. And this involves a lot of hard work, like perusing through loads of balance sheet, financial statements, and determining risks based on the portfolio statistics. As compared to humans, machines tend to make the entire process simple, less time-consuming and error-free.
With computational linguistics, banks are able to extract crucial, intricate information from thousands of balance sheets, even if they are in multiple languages or based on different accounting standards, and compile them in a structured format. Finally, when the data is structured, the banks can anytime slice off important information and ascertain the risk score or several other parameters in a particular portfolio. And the best part of all this is that as the entire process is automated, the operations take place very fast and the data is all accurate.
Apart from commercial lending, computational linguistics helps in improving activities in several other industries and business platforms. For example, a whole bunch of companies need to carry out contract reconciliations, involving hundreds and thousands of invoices and contract papers, which then is read by computational linguistics and transformed into a useable, structured format.
Lastly, investment firms, a part of a versatile wealth management program also implements this new technology to review complicated custodial statements that involve thousands of transactions, including specialized funds, derivatives and hedge funds. This helps the firm to extract meaningful asset and trade information and transform data into automated performance reports, which then completes the entire reporting process in an overnight.
If the above-mentioned boon of technology intrigues you, and you are looking for a good SAS certification for predictive modeling? End your search at DexLab Analytics – it is a premier data analyst training institute in Noida offering life-changing, career-fulfilling online and classroom training courses in data analytics.
Interested in a career in Data Analyst?

To learn more about Machine Learning Using Python and Spark – click here.
To learn more about Data Analyst with Advanced excel course – click here.
To learn more about Data Analyst with SAS Course – click here.
To learn more about Data Analyst with R Course – click here.
To learn more about Big Data Course – click here.