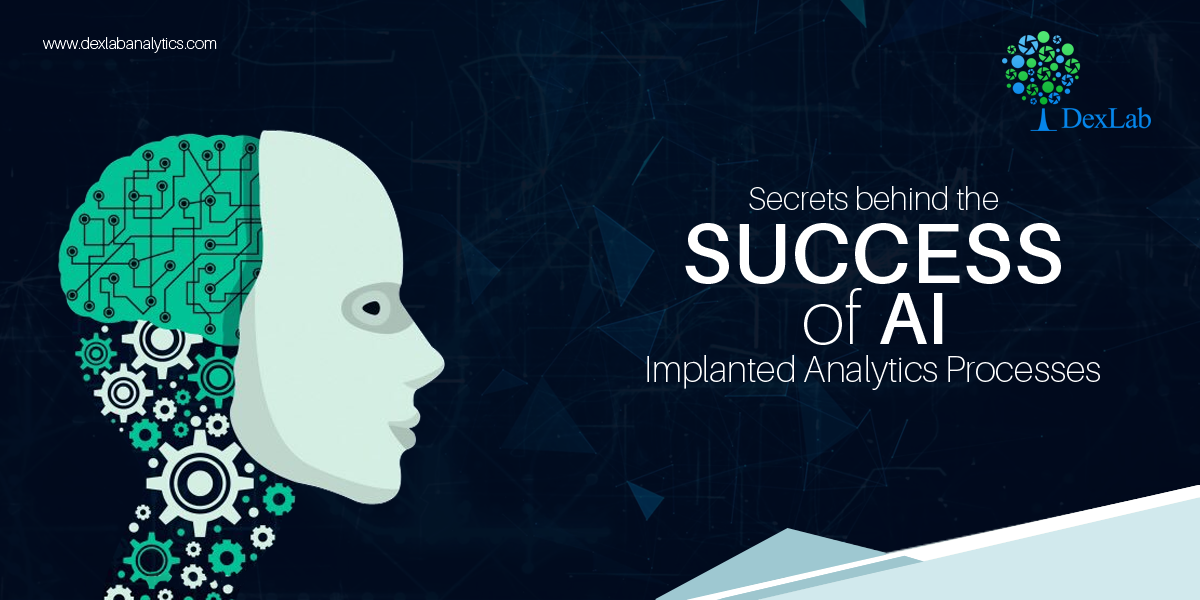 Big data combined with machine learning results in a powerful tool. Businesses are using this combination more and more, with many believing that the age of AI has already begun. Machine learning embedded in analytics processes opens new gateways to success, but companies must be careful about how they use this power. Organizations use this powerful platform in various domains, such as fraud detection, boosting cybersecurity and carrying out personalized marketing campaigns.
Machine learning isn't a technology that simply speeds up the process of solving existing problems, it holds the potential to provide solutions that weren't even thought of before; boost innovation and identify problem areas that went unnoticed.  To utilize this potent tech the best possible way, companies need to be aware of AI's strengths as well as limitations. Businesses need to adopt renewed ways of harnessing the power of AI and analytics. Here are the top 4 ways to make the most out of AI and big data.
Context is the key:
Sifting through available information, machine learning can provide insights that are compelling and trustworthy. But, it lacks the ability to judge which results are valuable. For example, taking up a query from a garment store owner, it will provide suggestions based on previous sales and demographic information. However, the store owner might see that some of these suggestions are redundant or impractical. Moreover, humans need to program AI so that it takes into account variables and selects relevant data sets to analyze. Hence, context is the key. Business owners need to present the proper context, based on which AI will provide recommendations.
Broaden your realm of queries:
Machine learning can offer a perfect answer to your query. But, it can do much more. It might stun you by providing appropriate solutions to queries you didn't even ask. For example, if you are trying to convince a customer to take a particular loan, then machine learning can crunch huge data sets and provide a solution. But is drawing more loans your real goal? Or is the bigger goal increasing revenues? If this is your actual goal, then AI might provide amazing solutions, like opening a new branch, which you probably didn't even think about. In order to elicit such responses, you must broaden the realm of queries so that it covers different responses.
Have faith in the process:
AI can often figure things out that it wasn't trained to understand and we might never comprehend how that happened. This is one of the wonders of AI. For example, Google's neural network was shown YouTube videos for a few days and it learnt to identify cats, something it wasn't taught.
Such unprecedented outcomes might be welcome for Google, but most businesses want to trust AI, and for that they seek to know how techs arrive at solutions. The insights provided by machine learning are amazing but businesses can act on them only if they trust the tech. It takes time to trust machines, just like it is with humans. In the beginning we might feel the need to verify outputs, but as the algorithms give good results repeatedly, trust comes naturally.

Act sensibly:
Machine learning is a powerful tool that can backfire too. An example of that is the recent misuse of Facebook's data by Cambridge Analytica, which couldn't be explained by Facebook authorities too. Companies need to be aware of the consequences of using such an advanced technology. They need to be mindful of how employees use results generated by analytics tools and how third parties handle data that has been shared. All employees don't need to know that AI is used for inner business processes.
Artificial Intelligence can fuel growth and efficiency for companies, but it takes people to make the best use of it. And how can you take advantage of this data-dominated business world? Enroll for big data Hadoop certification in Gurgaon. As DexLab Analytic's #BigDataIngestion campaign is ongoing, interested students can enjoy flat 10% discount on big data Hadoop training and data science certifications.
References: https://www.infoworld.com/article/3272886/artificial-intelligence/big-data-ai-context-trust-and-other-key-secrets-to-success.html
Interested in a career in Data Analyst?

To learn more about Data Analyst with Advanced excel course – Enrol Now.
To learn more about Data Analyst with R Course – Enrol Now.
To learn more about Big Data Course – Enrol Now.

To learn more about Machine Learning Using Python and Spark – Enrol Now.
To learn more about Data Analyst with SAS Course – Enrol Now.
To learn more about Data Analyst with Apache Spark Course – Enrol Now.
To learn more about Data Analyst with Market Risk Analytics and Modelling Course – Enrol Now.