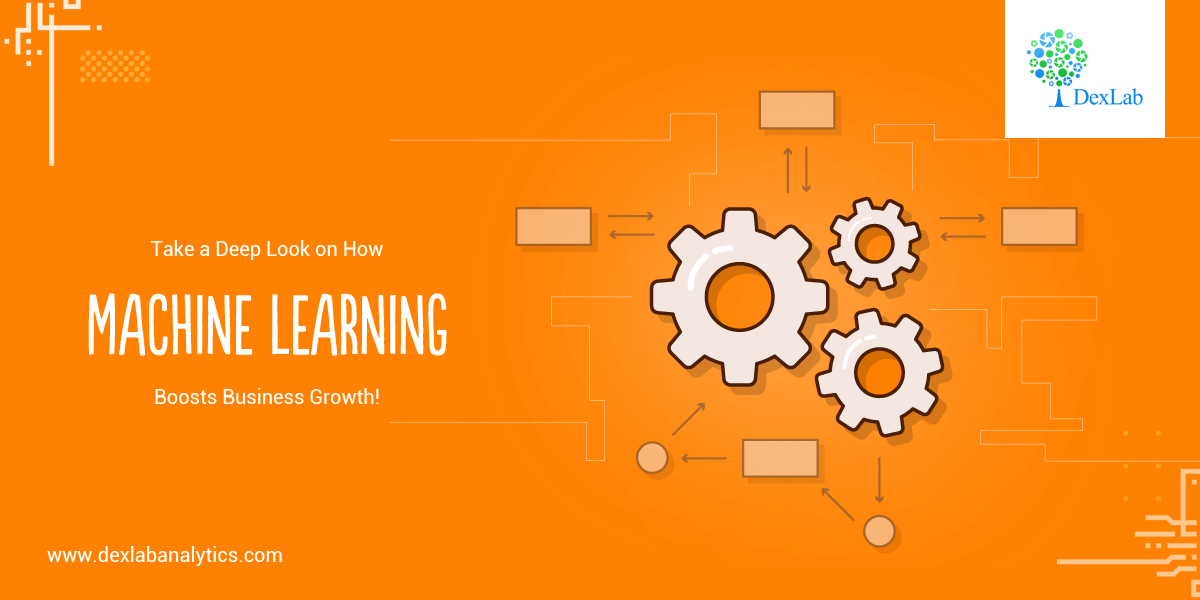 Machine Learning is the technology of the future and the rise of it is, well, shocking! Numerous businesses have already started adopting Machine Learning into their business strategy which is ultimately culminating towards their growth. You can also get the most of Machine Learning by going for the best Machine Learning course in India without wasting hours on the internet.
This new and improving technology is showing marked results in making a particular business more efficient, enhancing customer relationships and driving more sales than ever. You can get right on to Machine Learning Significantly Aids in Improving the Business Performance: Learn the Hows and learn about Machine Learning and its rising curve.
Here we have decided to discuss in details about the ways how Machine Learning is helping business touch great heights:

Natural Language
One of the major setbacks in the industry of computer science was the inability of computers to comprehend our natural language or the way we speak in our everyday life. This is slowly changing with the rapid growth and considerable research and development on Machine Learning. 
It looks like we have come a long way from the crude search terms that we used to generate the results that we wanted. The AI-driven programs of now, with the help of Machine Learning, can figure out the essence of our conversations and also capitalizing largely on the nuances of our language. Most importantly, they learn from past experiences, which is highly progressive.
Logistics
The retail industry and that of logistics are largely relying on Python for Data Analysis and this in turn, is making them future-proof.
Retail giants like Amazon are encouraging the use of Machine Learning to sharpen the efficiency of their company with new features and technology like "anticipatory shopping" protocol. Retail analytics using Python is becoming formidable.
Even in the field of logistics, the inclusion of Machine Learning is proving a boon!
Manufacturing Industry
Innumerable manufacturing companies are adopting the budding technology of Machine Learning and utilizing it in almost every stage of production, simply because the AI-driven technology reduces unnecessary expenses. 
Companies like Seebo, are taking up Python seriously to build accurate data analytics software. Moreover, machine learning is estimated to cut down on the delivery times by 30% and surprisingly save fuel by 12%. According to the reports, the programs fed on AI would even reduce the maintenance costs by 20 – 30%.

Consumer Data
We have already seen a world of data collection which has been on a rise for years. Now, finally, with the rise of machine learning, the companies are looking forward to making some use of all these data that they have accumulated. In the coming years, we will see AI improving powered by Machine Learning to make the world productive and smart all the more.
You can take a look at A DISCUSSION ABOUT ARTIFICIAL INTELLIGENCE: KNOWING AI CLOSELY if you are interested in AI. Stay glued to our website for more updates and information from the world of technology!
Interested in a career in Data Analyst?

To learn more about Data Analyst with Advanced excel course – Enrol Now.
To learn more about Data Analyst with R Course – Enrol Now.
To learn more about Big Data Course – Enrol Now.

To learn more about Machine Learning Using Python and Spark – Enrol Now.
To learn more about Data Analyst with SAS Course – Enrol Now.
To learn more about Data Analyst with Apache Spark Course – Enrol Now.
To learn more about Data Analyst with Market Risk Analytics and Modelling Course – Enrol Now.