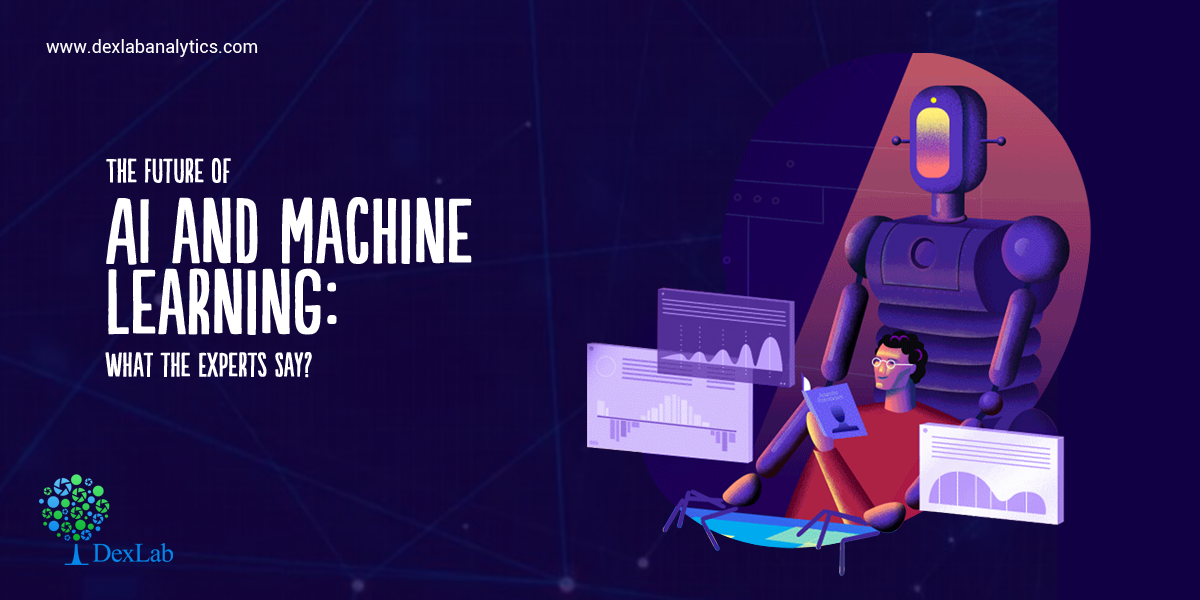 It's hard to ignore the growing prowess of AI and machine learning.
Previously, Gartner predicted that AI will become one of the key priorities for more than 30% C-Suite professionals by 2020. Indeed, it's true; software vendors across the globe are following this new gold rush. For them, data is like new oil. In this blog, we explore the future of this budding technology and gain some new insights and ideas. Let's see what the heavyweights from the digital industry have to say:
Hyper-targeting and Personalization
Ben Wald, Co-Founder & VP of Solutions Implementation at Very
Though machine learning is a subset of data analysis, it's rapidly influencing the IoT industry and its respective devices. In the last couple of years, nearly 90% of data was generated through an array of smartphones, watches and cars. These mountains of data help in forming better customer relationships.
How? Using Machine Learning Using Python of course! With this power tool, the corporate houses are trying to understand their target audience and extract crucial information regarding how well they receive their products and related after-sales services. Fine-tuning personalization on a wider scale is the key. Hopefully, soon, we will be able to achieve this goal. We are still in the nascent stage.
Improved Search Engine Experiences
Did you know that AI algorithms have a massive impact on search engine results?
In the next few years, search engines are expected to enhance user and admin experience: courtesy breakthroughs in neural networks and deep learning technologies. These revolutionary technologies, especially deep learning for computer vision with Python will make sure users enjoy a fabulous searching experience and will deliver highly relevant answers. Currently, we are working on delivering results that are based on user's query and profile. The process requires a lot of manual configurations and a fundamental understanding of how search engines work. Later, the results will be customized based on individuals' past preferences, interactions and words used. It will be fun to see how machine learning algorithms transform the dynamo of content publishing and search engines.
Quantum Computing
Real and revolutionary, the concept of quantum computing is wreaking havoc in the domain of science and technology. It is the future of machine learning triggering an array of innovations. Integrating quantum computing with machine learning is expected to transform the field triggering accelerated learning, quicker processing and better capabilities. This means the intricate challenges that we can't solve now could be done in a fraction of time then.
The potential of quantum computing is huge in the future and is likely affect millions of lives, notably in medicine and healthcare industry.
Currently, there are no commercially-built quantum algorithms or hardware available in the market. However, several research facilities and government agencies have been investing in this new field of science of late.


End Notes
At DexLab Analytics, we love to craft and curate insights from industry pundits, especially when it comes to something as significant as technological innovations that transform lives altogether. Follow us and stay updated!

.