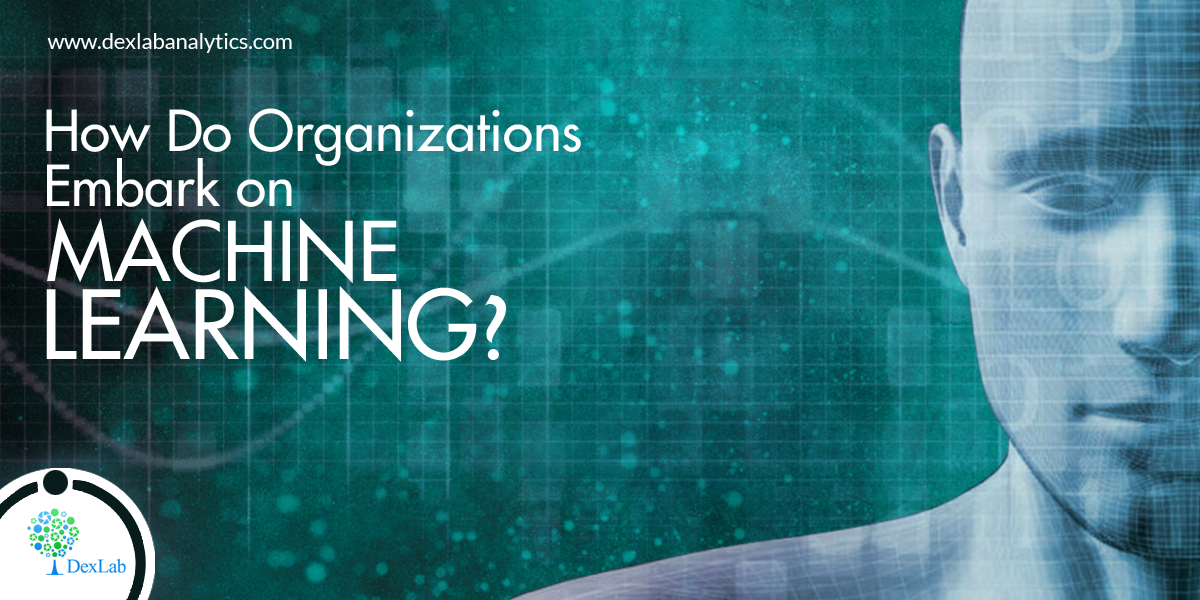 Machine Learning has taken us all to the tipping point from where the entire ballgame of technology and the way we interact with the digital world has started changing and the surge is expected to continue over the next decade. Increasingly, the decisions of the future are going to be made by machines, and we can't seem to be more excited!!
It's time to adopt Machine Learning
According to McKinsey reports, AI adoption in the tech sector is at its nascent stage, with few firms implementing it on a large scale. The companies that are yet to deploy it are still in two minds whether they should expect return on investments or not.
Nevertheless, skilled data scientists better be start speeding up the process of implementation of these emerging technologies if they want to stay right on edge ahead of their tailing rivals. Machine Learning is the new in-thing that must be embarked on RN.
And for that, here goes the following tips that will help you ride towards AI success:
Inspect the areas where data science fits into
Leverage data science and Machine Learning within an organization to trigger better optimization and smoother implementation. Imbed data science and machine learning into every department, like HR, marketing, sales and finance. Also, try pairing data scientists with software engineers to build agile models on machine learning, that's the best way to scale across company operations better.
Treat data as money
Today, data acts as the fuel for an organization. But it can also be treated as money, and diligent data consultants need to manage, protect and obsess over it. Data is powerful but in order to derive the best out of it, it needs to be played well in the hands of experts. And those hands are of data specialists who values data like money.
For machine learning using python courses, drop by DexLab Analytics.
Stop hunting down purple squirrels
No wonder, data scientists are individuals with an exceptionally high aptitude in math and statistics; they are skilled in evaluating insights in data. They don't necessarily have to be software engineers who only know how to write algorithms and curate tech products. Data scientists are much more than that.
Companies often seek unicorn-like aspirants who are ninja software engineers, ace statisticians and master of industry domain, but the sad part is that they look for all these 3 character traits in a single job candidate, which needs to be changed.
Keep an eye on 'derived data'
If you are thinking of sharing your algorithms with any other person then the chances are high that they will see your data. But companies that are keen on protecting its data should refrain from such activities. Data for informatics companies is like a new currency – they need to be well-guarded and treasured for life!
Educate about the perks of AI
AI is a blessing, for all you tech nerds and gizmo jerks. And accomplished data professionals should look for ways to promote AI and influence friends and co-workers to embrace this new king-some technology. After all, successful machine learning implementation may become the key to your company's future growth, provided you treat it in the right manner.
Get amazing Machine Learning course online only at DexLab Analytics. Being an incredible online training platform for data science, they offer the best machine learning training at affordable prices in Delhi NCR.
Interested in a career in Data Analyst?

To learn more about Data Analyst with Advanced excel course – Enrol Now.
To learn more about Data Analyst with R Course – Enrol Now.
To learn more about Big Data Course – Enrol Now.

To learn more about Machine Learning Using Python and Spark – Enrol Now.
To learn more about Data Analyst with SAS Course – Enrol Now.
To learn more about Data Analyst with Apache Spark Course – Enrol Now.
To learn more about Data Analyst with Market Risk Analytics and Modelling Course – Enrol Now.