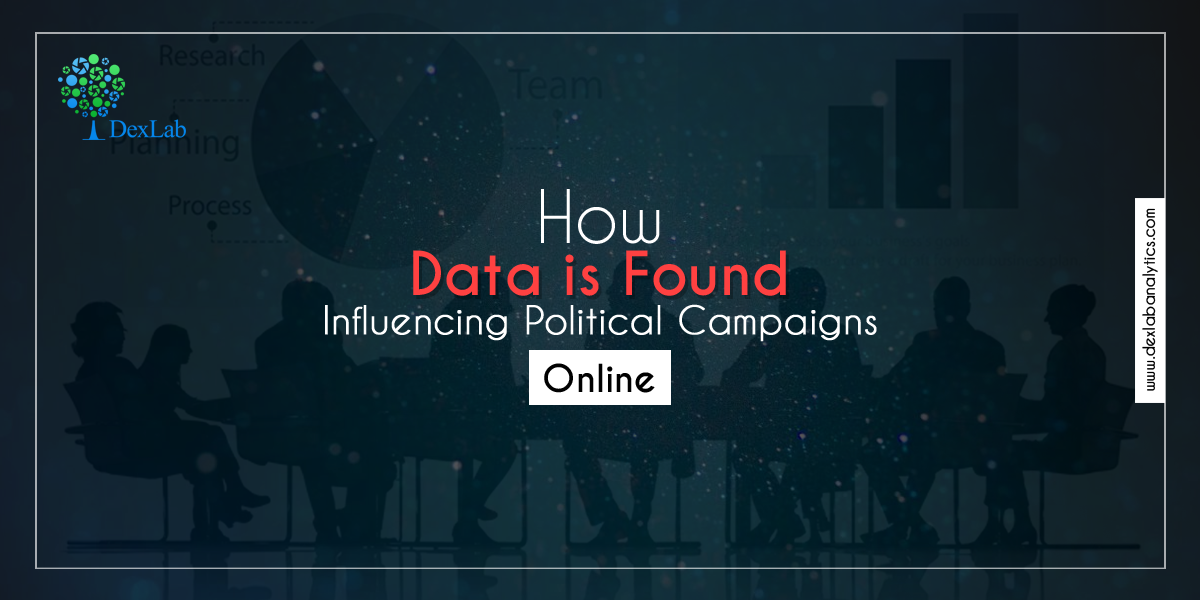 Data is and has always been the heart and blood of politics. In the 21st century, digital transformation has hit politics hard. Ambitious politicians and lobbyists invest hundreds of dollars on framing potential campaigns and agendas: in the past US presidential elections, as much as $5 billion dollars was spent, if not less, out of which estimated $1 billion was set aside for digital advertising alone.
Online information has already started weaving a change in perspective of people. They tend to manipulate us. Few are even of the notion that big data is being used to develop customized political advertising that challenges our rational minds and change our voting pattern. But do you think it's true? Can data have that kind of intense impact?
Cambridge Analytica Data Breach
In the wake of Facebook and Cambridge Analytica data breach, where data of 50 million Facebook users were compromised, a compelling issue of data safety and protection has come to the forefront of our conscience. Cambridge Analytics is a British political consulting firm that works by integrating data mining, data analysis and brokerage with strategic communication for successful electoral processes.
A recent terrifying revelation suggested that this company has used Facebook users' confidential data to predict personalities and then tailor personalized advertizing according to their psychological attributes. For years, this company has been performing data analysis services strategizing various presidential campaigns for US and UK. This March, the data analytics firm has been alleged to have harvested information from more than 50 million Facebook users without their knowledge to build a system for targeting US voters. The employees of the firm were also found boasting about using fake news, fabricated sex scandals and cheap tricks to swing electoral campaigns across the globe and this has created a big uproar in the industry.
From this, anyone can fathom the power of data in politics and framing opinions. Digital technologies have become a powerful tool for both positive and negative change. Technology remains remote, pivotal and paternalist. The political systems are changing, and so are we. That's why it's high time for all of us to be cautious, prudent and have a voice of our own.

How to Enhance Online Campaign Success Legally
While social media scores high, email actually pulls the reigns, when it comes to raising funds for political campaigns online.
Mitt Romney's 2012 campaign revealed about 70% donations came through emails.
During the Obama campaign, the figures were as high as 90% to be precise.
Besides raising funds online via email, integration of myriad digital marketing channels with smart data is crucial to rally in unconditional support on behalf of candidates.
Here are ways to boost your online campaign success:
Mobile ads

– Increase relevancy for micro-targeted audience

Actionable TV

– Using set-top-box information, particular demographics has to be targeted

Retargeting

– Targeting should be focused on historical donors, interested in your policies

SEO decisions

– Upload content suitable for the target audience and improve search rankings

Email messages

– it would segment your lists while enhancing campaign results
To put simply, better data yields positive results for political campaigns, along with supporting fundraising, awareness and presence. However, remember, not all data is clean and safe and not all data providers are credible and honest. Watch the news, join the drive, but stay true to your opinions and insights. They will never fail you.
Get trained by the experts from DexLab Analytics on big data hadoop. It's a premier data analytics training institute in Delhi NCR that offers incredible big data training to the students.
The article has been sourced from:
https://www.theguardian.com/commentisfree/2017/mar/06/big-data-cambridge-analytica-democracy
https://webbula.com/how-data-helps-political-campaigns-succeed
Interested in a career in Data Analyst?

To learn more about Data Analyst with Advanced excel course – Enrol Now.
To learn more about Data Analyst with R Course – Enrol Now.
To learn more about Big Data Course – Enrol Now.

To learn more about Machine Learning Using Python and Spark – Enrol Now.
To learn more about Data Analyst with SAS Course – Enrol Now.
To learn more about Data Analyst with Apache Spark Course – Enrol Now.
To learn more about Data Analyst with Market Risk Analytics and Modelling Course – Enrol Now.