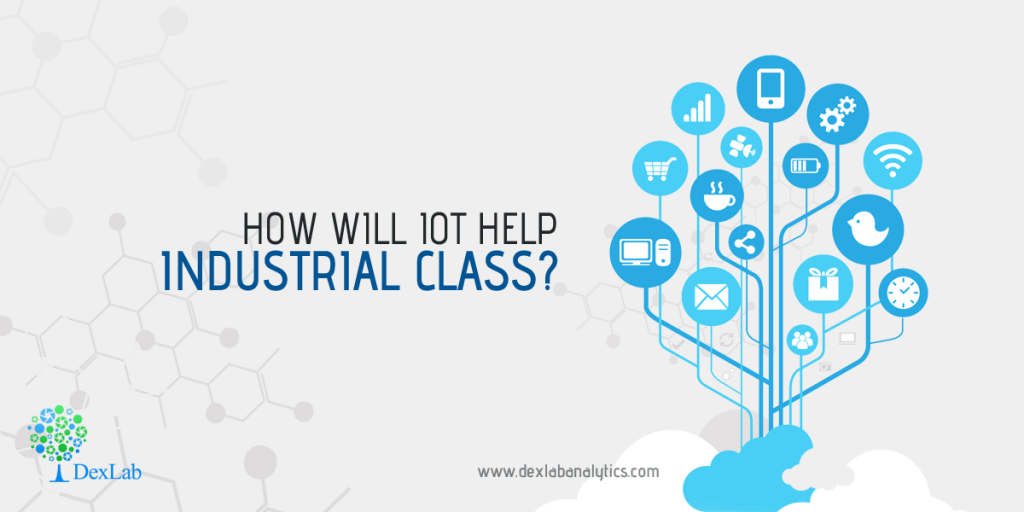 Internet of Things (IoT) is the new buzz these days. The new tide of connectivity goes beyond smartphones and laptops. It includes smart homes, smart cities, smart cars, connected wearables and tries to provide a "Connected Life". People are increasingly becoming aware of the applications of IoT in their daily lives.
However, little do they know about the application of IoT in Industries, commonly known as "Industrial IoT". Through this blog, we would like to share our thoughts on how IoT can save time, energy and money in industries.
SUPPLY CHAIN MANAGEMENT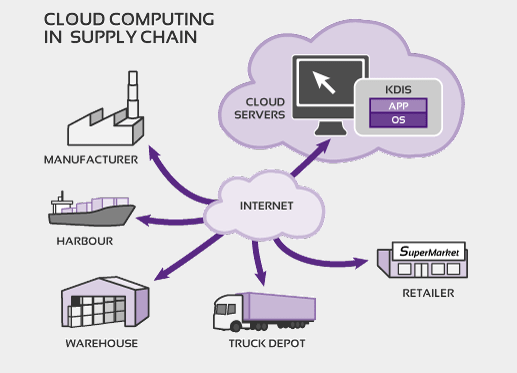 Notable research firm, Gartner in its research highlighted that a thirty-fold increase in Internet-connected physical devices by the year 2020 will significantly alter the mechanism in which supply chain operates. For quite some time, ERP and Supply Chain Management have been going hand-in-hand. However, IoT will revolutionize the entire supply chain management process by smartly connecting people, processes, data and things through sensors and devices.
Through IoT, a firm can do the following tasks:
Real time fleet management – A firm can optimize its fleet routes by monitoring real time traffic conditions and save fuel costs.
Inventory Monitoring– A smart label can be attached to every product/ container so that the movement of every product/ container can be tracked. This will help in reducing the probability of stock out situations due to insufficient stock, theft, pilferage etc. 
Storage Condition Control– Temperature stability can be ensured with connected devices and sensors.
Predictive Maintenance– IoT can help in knowing about product issues in time to find solutions.
ENERGY MANAGEMENT
Nowadays, every firm is trying to reduce its ecological footprint. IoT can be helpful in achieving this goal through smart energy. A bulb or tube light in the factory can switch on automatically as soon as a worker passes by and switch off once the worker has left. This will help in saving electricity costs.
TIME MANAGEMENT
IoT can be helpful in reducing the overall time taken in production of goods and services. For example- Setup time can be reduced by switching on the machines before the workers arrive at the factory, thanks to connected machines and smart phones. Inventory monitoring and tracking time can also be reduced through IoT. IoT can also be useful in managing the workflow in an event of accident at the factory. In case of an accident, an alarm can be rung in the factory, providing all the relevant details about the accident to the workers. The work can then by diverted through some other route, or some other worker can be employed as soon as possible in place of the injured worker. All this will save time.
Another use can be spending less time on searching for equipments at the workplace. Since equipments and devices are interconnected and geographically tagged, workers can find equipments more easily instead of searching them around. Also, if workers know a piece of equipment has location-tracking, it acts as a deterrent from potential theft (the National Retail Federation estimated that in 2011, employee theft cost companies a whopping $34.5 billion).
Thus, IoT offers great opportunities for the industries, which ensures better and faster production of goods and management of processes. 
To learn more about IoT, take up courses on Machine Learning Using Python. Check out DexLab Analytics for further details on SAS training courses.
Interested in a career in Data Analyst?

To learn more about Data Analyst with Advanced excel course – Enrol Now.
To learn more about Data Analyst with R Course – Enrol Now.
To learn more about Big Data Course – Enrol Now.

To learn more about Machine Learning Using Python and Spark – Enrol Now.
To learn more about Data Analyst with SAS Course – Enrol Now.
To learn more about Data Analyst with Apache Spark Course – Enrol Now.
To learn more about Data Analyst with Market Risk Analytics and Modelling Course – Enrol Now.