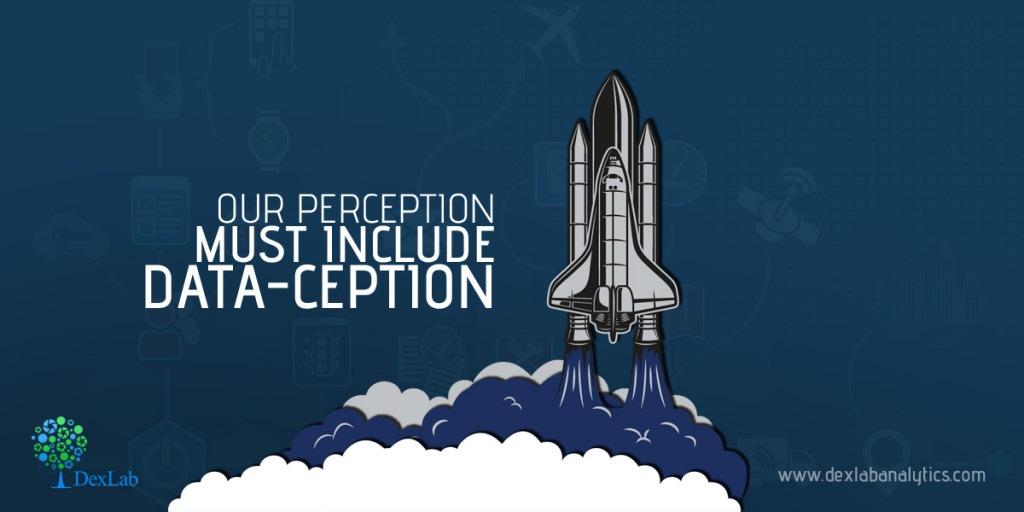 Considering the complex competitive global environment, the world business today is witnessing a paradigm shift from mere data storage to data mining and other subsequent activities.
Thus, from a managerial perspective it is of prime importance to develop a psyche, which can interpret the collection of data. This psyche cannot be theoretically learnt from books, as it requires a knack to make data talk. Data is no more evaluated independently. Today, a cross-domain relationship between data exists, which on analysis depicts patterns, responsible enough to do wonders for the organization.
The question is how can we connect the dots? Following the recent trends, developers are grabbing every opportunity to break a huge chunk of data into meaningful relevant information. From the standpoint of technical professionals, along with an analytical mindset, they need to get hands on experience on the technological perspective to understand the real significance of data evaluation.
 Read Also : DexLab Analytics – Training the Future to be Big Data Analytics Fluent
The data not only aligns with the internal activity of the business but also is an integral part for consumer servicing. There is an intense need to study the needs of consumer and every decision he makes, which broadens the outlook of a business on how he/she is using their product. What are the expectations of the customer from an existing product? What more my customer needs? The answers to these questions cannot always be mapped quantitatively but a qualitative approach towards data is one of the key aspects of data analytics.
In this digital era, slightest technological ripples are going to reshuffle the whole industry scenario. And, that is why the omnipresence of data will aid businesses in setting new benchmarks in consumer and market findings. Growing pace of social media would open a Pandora's Box for companies, who have their right audience in this particular domain.
The emergence of IOT, which primarily thrives on data, will cause disruption in the current business orientation. The data producing sensor architecture directly connected to the company can help the business to be fast and robust, which is the need of an hour. In addition, this analytics might influence mid-size distribution largely.
Simple example of this model: Sensors attached to tyres could sense data, and alert a tyre manufacturer about the usage of a consumer, which will help in servicing their customer at the right moment.
Thus, on an individualistic note there is need to develop a data analytical mindset and include data-ception in perception.
This blog has been contributed by Team Frontrunners, comprising members Ria Shah, Dishank Palan, Sanjay Sonwani from Welingkar College.
Interested in a career in Data Analyst?

To learn more about Data Analyst with Advanced excel course – Enrol Now.
To learn more about Data Analyst with R Course – Enrol Now.
To learn more about Big Data Course – Enrol Now.

To learn more about Machine Learning Using Python and Spark – Enrol Now.
To learn more about Data Analyst with SAS Course – Enrol Now.
To learn more about Data Analyst with Apache Spark Course – Enrol Now.
To learn more about Data Analyst with Market Risk Analytics and Modelling Course – Enrol Now.