With the rise of IoT and advanced systems that connects everything from a city's surveillance grid to its transportation and utility systems, smart cities are evolving each day. They are being equipped with better street lighting, traffic conditions and utility services – an area that is in central focus is the smart street lighting that keeps its citizens safe and sound. In this regard, Trilliant, a top notch global provider of safe, enterprise wide smart energy communication systems has stepped forward with the analytics scion SAS. They have come together to sign an agreement that empowers data-driven decisions to optimize connected grid devices in the respective systems.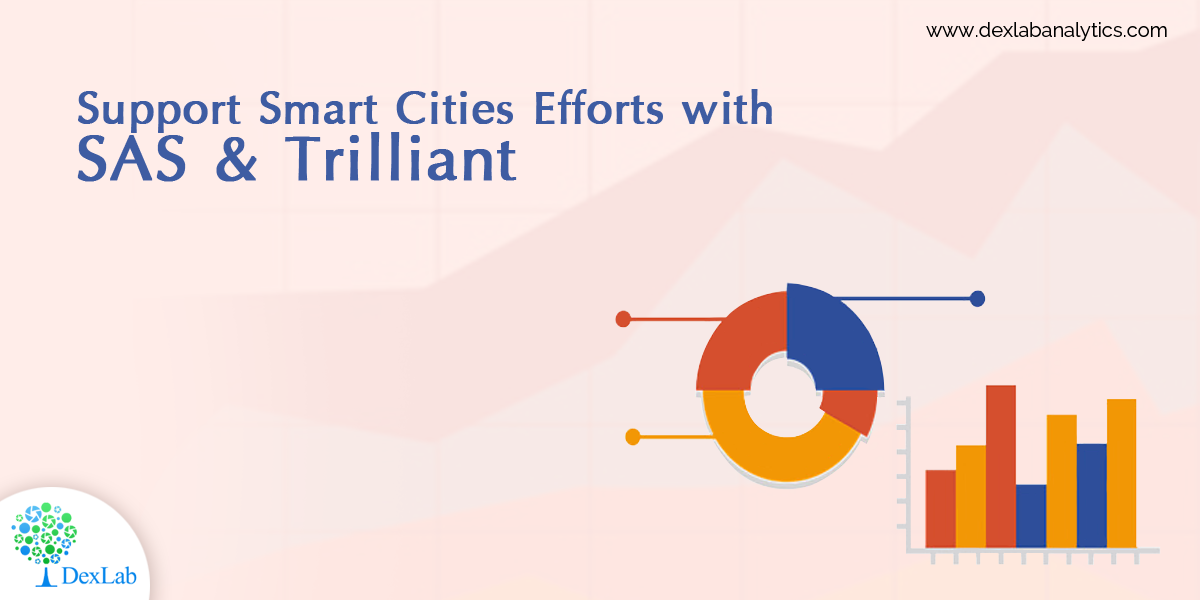 According to the agreement, Trilliant and SAS will jointly work to strike off system and interface compatibility, especially the analytics for the Internet of Things (IoT). While Trilliant will provide real-time data from a secure, technologically robust and multi-application networking platform, SAS will seamlessly integrate principal event stream processing for both structured and unstructured data. The latter will also provide machine learning for event detection, distributed energy resource optimization and revenue protection.
"Both SAS and Trilliant have a strong, lasting presence in the energy industry," said Ryan Gerbrandt, senior vice president for Trilliant. "This collaboration brings together the analytics capabilities that SAS is known for and Trilliant's vendor-agnostic, multi-technology approach to address modern energy management challenges that are not constrained by device type or data source."
Application integration is another front on which both the companies are working on, together. To begin with, a remarkable exchange of data is going to take place with the award-winning Town of Cary Smart City Project – Nicole Raimundo, chief information officer at Town of Cary, North Carolina said, "We are excited to work with such great companies," she further added, "The goal of this program is to drive economic growth and improve quality of life for our citizens by harnessing technology that fosters smart programs."
It's being said after the fulfillment of installation and implementation work, Trilliant will present real-time smart street lighting data to SAS so as to proceed further in enabling analytics-based applications to enhance safety and efficiency across the town. In this context, Tim Fairchild, director of the SAS Global Energy and Communications Practice stated, "Our partnership with Trilliant is focused on enabling a trusted analytic platform to unlock value from device data regardless of the asset type or supplier," further adding, "From street lights to smart meters and beyond, there's an exciting future ahead for SAS, Trilliant and our customers."
You'd be happy to know that SAS and Trilliant are key members of the dynamic North Carolina clean tech economy. These two companies were first introduced through RTCC (Research Triangle Cleantech Cluster) – an industry-funded, industry-led gambit of academic, government, business and non-profit leaders with a sole aim to boost clean tech innovation in North Carolina.
For more, go skim through the original article sourced from –  https://www.prnewswire.com/news-releases/sas-and-trilliant-join-forces-to-tackle-iot-and-energy-management-challenges-300586212.html

About SAS:
Being a mogul of analytics domain, SAS powered with innovative tools, business intelligence and data management services aid customers of more than 83000 sites in taking better decisions effectively and promptly. Since 1976, SAS has been feeding in the customers around the globe with the power of data knowledge!
For brilliant SAS training courses in Delhi NCR, drop by DexLab Analytics. Being a leading SAS training institute Gurgaon, DexLab is providing fuel to the dreams of many!
Interested in a career in Data Analyst?

To learn more about Machine Learning Using Python and Spark – click here.

To learn more about Data Analyst with Advanced excel course – click here.
To learn more about Data Analyst with SAS Course – click here.
To learn more about Data Analyst with R Course – click here.
To learn more about Big Data Course – click here.