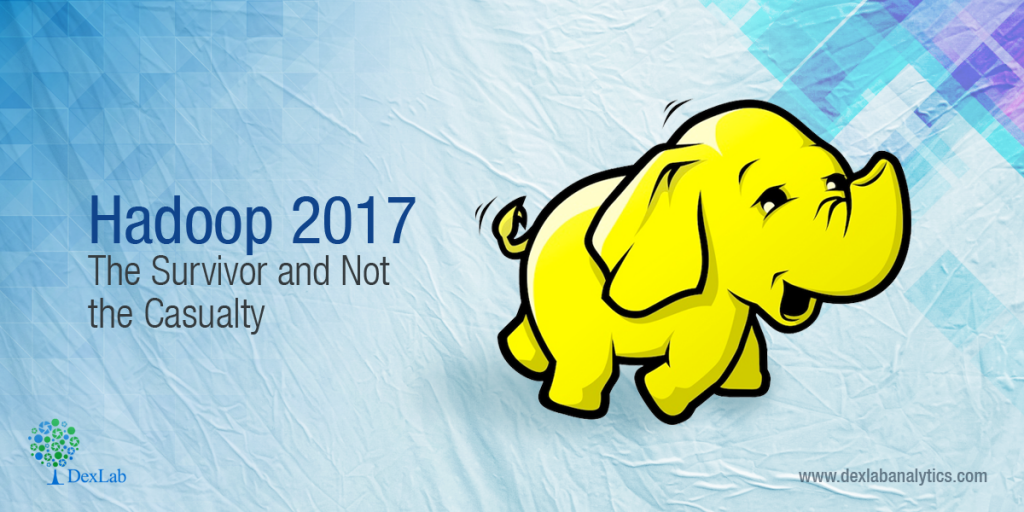 Most people decipher – Hadoop and Big Data are the two sides of the same coin. Adding the fascinating word to your resume leads to better opportunities and higher pay structure. But what the future holds for Hadoop? Is it dismal or encouraging?
The Fundamentals of Hadoop
Hadoop is a larger than life scalable storage programme; it has the ability to store and dispense massive data sets throughout innumerable inexpensive servers that operates in parallel. Global tech-giants like Google and Facebook entrusts Hadoop to stock up and manage their influential and confidential data sets.
As for me, I second that Hadoop is incredible. In every sense, it does fit perfectly Professor Clayton Christensen's iconic theory of disruptive innovation, a marketing challenge. It all started with HDFS and MapReduce. Based on commodity hardware, these databases are effortlessly simple and high on convenience. They intended non-consumption, i.e. customers who are devoid of any resources to buy Vertical, Teradata, Netezza, etc. Since then, Hadoop has become a craze and it is still beaming with capabilities, while coursing its way to upmarket. Today, major think-tanks who can easily afford large computer systems are also preferring Hadoop, so definitely it must be up to something good?!
These are the key features of Hadoop: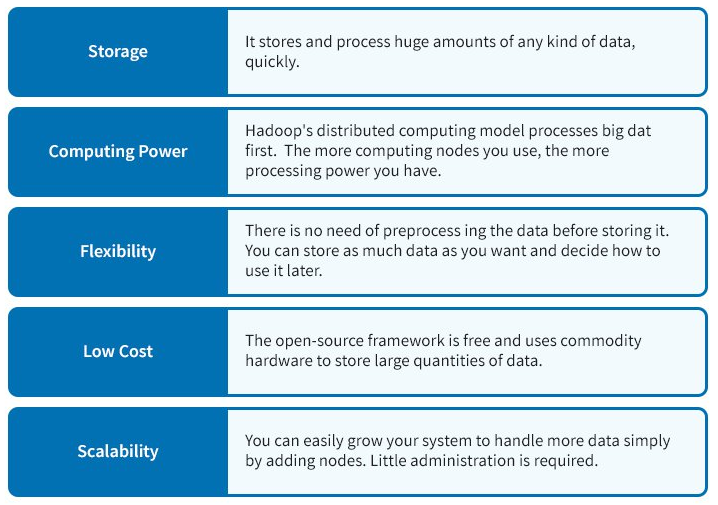 On Its Road to Success
Hadoop brought in a fundamental change in economics of storage and analyses of data. Five years ago, a scalable relational database was available for $100K per terabyte for a perpetual software license, coupled with $20K annually, for maintenance and support. Today, the same amount of information is available for storage, management and analyses for a mere annual subscription of $1,200. This astounding difference in economics has grabbed many eyeballs and has made Hadoop the high spot from where many management pursuits either incorporate or develop.
Previously we used to think if we can afford Hadoop or not, but today, we ask ourselves whether we can bear the consequences of ignoring it or not. Changing tides! Isn't it?
Ab initio, relational databases and Hadoop shared a wide gap due to differences in their capabilities. With time and technological upliftment, Hadoop powered by resilient SQL capabilities replaced the entire relational database technology, resulting in a tremendous market expansion. No more, Hadoop remains just a domain of experts. It has evolved as an e open-source technology, certainly with drawbacks, but its challenges are often overshadowed by its enriching functionalities. Hence, we can say that Hadoop is surely moving toward a promising future without plummeting in a gloomy crevasse.
Want to brush up your analytic skills with Hadoop training in Gurgaon and Pune? Take a glance at our intensive Big Data Hadoop courses at DexLab Analytics. We are a prime Big Data Hadoop institute in Delhi, with branches in Pune.
Interested in a career in Data Analyst?

To learn more about Machine Learning Using Python and Spark – click here.
To learn more about Data Analyst with Advanced excel course – click here.
To learn more about Data Analyst with SAS Course – click here.
To learn more about Data Analyst with R Course – click here.
To learn more about Big Data Course – click here.