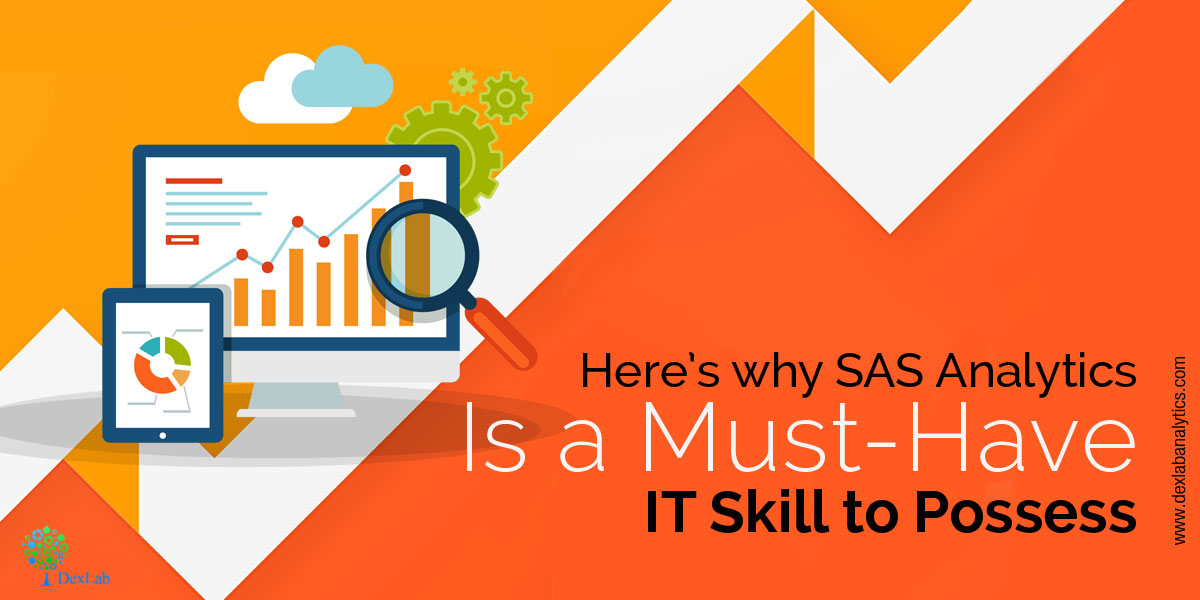 Without the great Analytical surge, everything was looking fit and fine. The economy was performing well. The IT industry was looking stable. The tech honchos were playing fine. And then IT happened! Data Analytics snatched the dazzling limelight all to itself.
It's true once in a while, our market needs a good shaking, or else things tend to get sluggish and slow. Over time, the industries start decreasing in efficiency and business houses crumples. Therefore, the change induced by Big Data Analytics is one for good: it started pulling back the market to its former position. From medical science to military to security, the reach of Big Data Analytics can be witnessed everywhere.
The evolution of analytics is largely consistent and covers a wide span of industries. It's not like it suddenly came into a lot of focus, its advancement was slow and steady. Now, it has strived to become extremely important to store, interpret, analyze and develop crucial insights – social media is deriving maximum benefits out of analytics, while customizing their products to make more money from advertisements. On the other hand, the service-oriented companies love to manipulate data that is generated through myriad social channels to trigger customer base.
Today, SAS certifications are extremely rewarding and scores high for both employee and employer. Analytics is a big word, encompassing a whole array of job roles, such as Forecaster, Market Researcher, Data Miner, Operations Researcher and Statistical Analyst – so when are you choosing this career gateway for a better future! DexLab Analytics is here with its state-of-the-art SAS training courses, help yourself.
3 key benefits of becoming SAS analytics professional:
Increase marketability and reach
SAS Analytics professionals possess higher marketability skills and enjoy a certain edge over competitors. Their job is to deliver nothing but the best, and they are very focused in doing that, leaving no scope for complaints.
Expand credibility for being the right technical professionals
As the SAS certified professionals have a thorough know-how about using SAS Software the employers stay relaxed and trusts their predicaments, hence, enhancing their credibility quotient.
Enhance skill and expertise in SAS area of specialization
No doubt, SAS Analytics professionals are extremely good in their field of work. Owing to their professional nature they tend to attract more lucrative job opportunities.
Apart from SAS, R programming is rapidly gaining popularity. Small and large companies have realized the growing the importance of these two tools. SAS combined with R language training in Delhi opens a whole gamut of striking opportunities. Having said that, companies that have stayed traditional, through its very core, have now embraced SAS and R skills, and for the right reasons.
At DexLab Analytics, we increasingly focus on making students totally data-ready. Opt for R programming certification, and give new data-hungry souls the drive to enter the world of analytics. After all, to excel in the analytics career and sail high you need to be well-equipped with SAS and R – they are the tools of combat for the future IT domain.!
Interested in a career in Data Analyst?

To learn more about Data Analyst with Advanced excel course – Enrol Now.
To learn more about Data Analyst with R Course – Enrol Now.
To learn more about Big Data Course – Enrol Now.

To learn more about Machine Learning Using Python and Spark – Enrol Now.
To learn more about Data Analyst with SAS Course – Enrol Now.
To learn more about Data Analyst with Apache Spark Course – Enrol Now.
To learn more about Data Analyst with Market Risk Analytics and Modelling Course – Enrol Now.